Article originally posted on www.insuranceneighbor.com

(opens in new tab)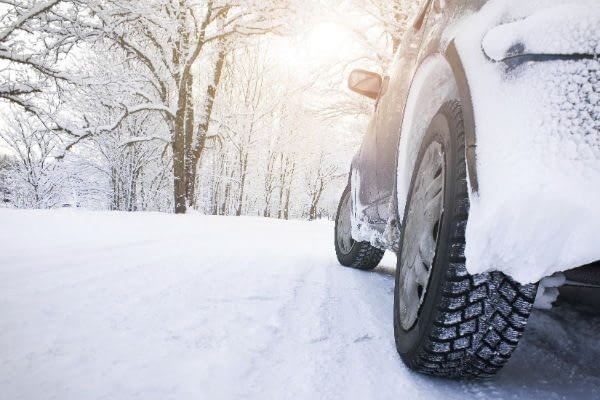 The winter season can be extremely dangerous, and we want to help you and your family stay safe. We have gathered together some important tips for safer winter driving. Our local team wants to ensure that everything is in order with your auto insurance and that you are covered for unexpected events that are more likely to take place during the winter months.
Is your Vehicle Safe and Ready for Winter Driving?
Not only are weather conditions treacherous, your vehicle is more likely to have mechanical trouble when the temperature plummets. Simple tasks such as replacing antifreeze, getting new windshield wipers, and ensuring snow tires are in good shape should take place in early fall before the streets, roads, and highways become icy, flooded, or covered with snow. Make sure all of your vehicle's systems are checked. Breaking down is far worse in freezing winter weather.
TAKEAWAY: ENSURE YOUR VEHICLE IS SERVICED AND READY FOR THE COLD WINTER WEATHER.
Carry Emergency Supplies for the Unexpected
Stock your vehicle with supplies such as protein bars and water in case you are either stuck or caught in a storm that makes it unsafe to continue. Carry chains – even with snow tires – as some conditions are too extreme for even the best winter weather tires to handle. Ensure you have an ice-scraper and brush for snow. Keep a warm blanket or goose down coat, as well as waterproof footwear. A well-prepared driver can carry a small shovel and a bag of sand in the trunk.
TAKEAWAY: STOCK YOUR VEHICLE WITH EMERGENCY SUPPLIES
Driving on Icy Roads
Operating a vehicle on icy roads is far different than on dry pavement. It takes longer to get your vehicle into motion, and longer to stop. Don't accelerate quickly – your tires will spin. Don't stop on a hill, and always gain some momentum before driving up an incline. Plan for a longer stopping distance, and decelerate using a lower gear rather than with your brakes, as using your brakes can cause you to slide on an icy surface. Put a long distance between you and the vehicle ahead so you have enough road distance to slow down or stop. Jamming on your brakes can throw your vehicle into an out-of-control slide.
TAKEAWAY: DRIVE MUCH SLOWER ON ICY ROADS AND AVOID BRAKING QUICKLY.
It is important that you have adequate auto insurance to cover you and your passengers. There is a much higher percentage of uninsured drivers operating vehicles than in the past, and having uninsured/underinsured driver insurance beyond what state law requires can be exceptionally important. Talk to one of our friendly team members so we can advise you about the levels of insurance you should carry to protect yourself and your family should you be involved in an auto accident during the winter months. We would like to assist you and your family with staying safe and protected. Give us a call today to find out how we can help you save on your auto insurance!
Filed Under: Personal Insurance
|
Tagged With: Auto Insurance, Car Insurance