Article originally posted on www.insuranceneighbor.com

(opens in new tab)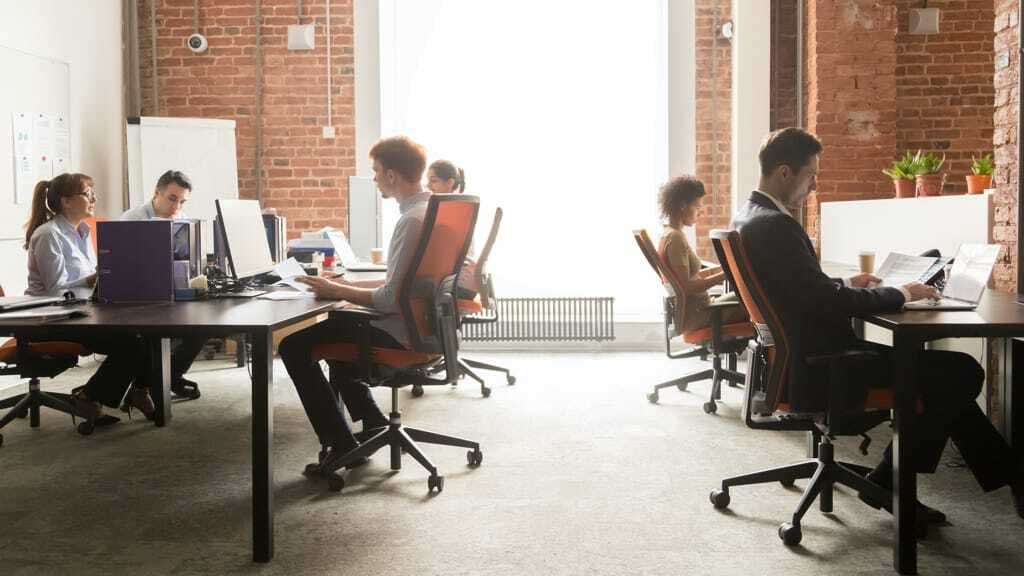 If you work in a shared office space, it is essential to ensure you are protected against specific risks. If your business operates out of a coworking space, a commercial property insurance policy brings added protections. The office furniture and equipment owned by your business will be expensive to replace if a fire or other disaster occurs. Your commercial property insurance policy covers the cost of replacing lost or damaged furniture and equipment.
Coworking Spaces and Insuring Your Business
Your business lease may require you to have specific insurance policies. General liability insurance and commercial property insurance are essential, even if you operate your business in a shared office. While your business is not responsible for maintaining the office space, your business could be held liable if an injury occurs in your area. Ensure you have the protection provided by commercial property insurance and liability insurance policies, wherever your business is located.
Coworking has become one of the most popular choices for small business owners. Coworking spaces offer a range of amenities that are extremely attractive; however, even with all the benefits and advantages, your business can be at risk. As the area is shared, you need protection against the risk of lost, stolen, or damaged property.
The owners or managers of a shared office will have business and liability insurance, but your business assets are not covered. If a disaster occurs, privately-owned equipment and furniture must be replaced. If your business operates in a shared office space, it is wise to invest in a commercial property insurance policy, which can be very affordable and a lifesaver if a disaster occurs.
Protect Your Business Assets in a Shared Office Space
Your business-owned equipment, including laptops, computers, business files, private customer data, and products in a shared office space must be protected against the risk of loss. These items are not covered by the insurance policies of an owner or manager. The cost of replacement could be in the range of tens of thousands of dollars. If a natural disaster, theft, or other situation leads to the loss of your business assets, you can recover the cost of replacement through your commercial property insurance policy.
What Type of Commercial Property Insurance is Right for a Shared Office?
A small business can be protected against losses with various types of policies. The types of policies available include:
BOP (business owners package) Insurance: Many small businesses qualify for a bundled BOP policy, which combines general liability insurance and commercial property insurance. BOP is often the best choice for companies operating out of shared office space, as the cost is lower than buying general liability insurance and commercial property insurance separately.
Professional Liability Insurance: This type of insurance covers a business against claims related to errors in professional services. Often called E&O, or errors and omissions insurance, the insurance protects against claims for negligence, malpractice, or misrepresentation.

Commercial Property Insurance: These policies protect against the cost of replacing your business furniture and equipment, which is not covered by the coworking space policies.
Is Your Business Covered?
Get help from an experienced insurance agent when purchasing commercial property insurance. Not all carriers offer insurance coverage for businesses operating in coworking spaces.
Filed Under: Business Insurance
|
Tagged With: Commercial Property Insurance